Guide
Main
-
Requirements
-
Part1
-
Part2
-
Part3
Create a folder somewhere on your hard drive to copy the windows source files into
I called mine 'XP_Source' but you can use whatever name you prefer. Just make sure there is adequate space on your hard drive to hold the files
Copy the full content from the distribution cd into this folder
Start nLite
- Welcome screen shows you which version of nLite you are running and allows you to choose an alternate language.
- To continue click on 'Next'.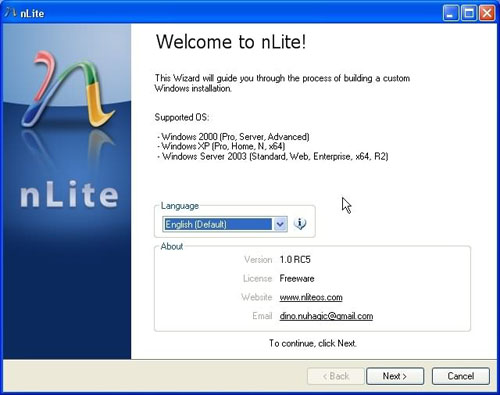 - We must now direct nLite to the folder which contains the windows installation files
- To do this Click on 'Browse'.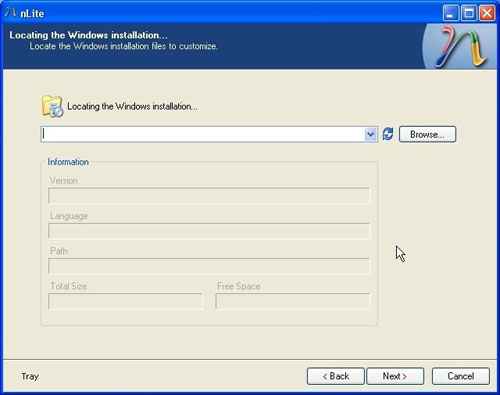 - Select the folder you created above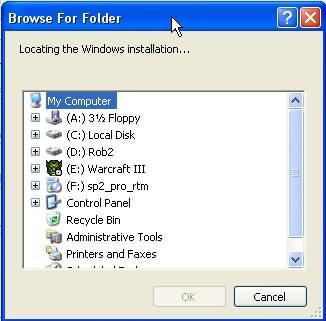 - nLite recognizes the language and version of your windows installation files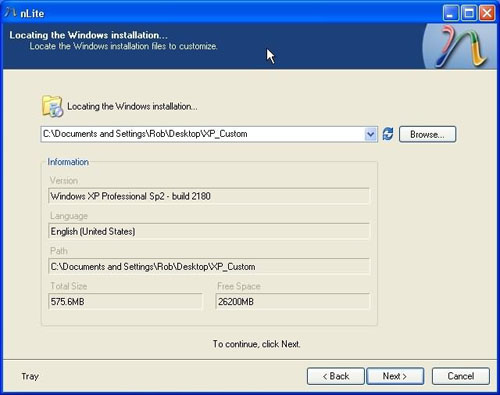 - You can save your current presets for future use or load presets from the last time you used nLite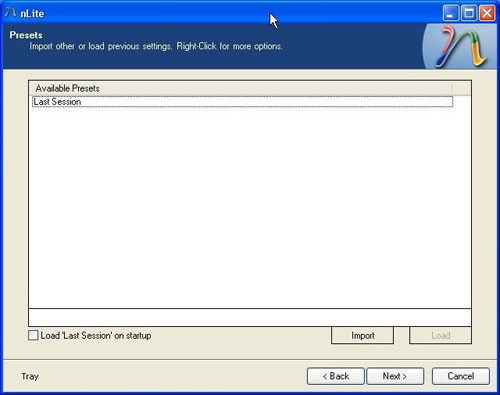 - At this screen we have the options to choose what we would like nLite to accomplish for us
- These are some of the most advanced and customizable features within nLite
- In this example all of the pages are selected, but you can pick and choose which ones to proceed with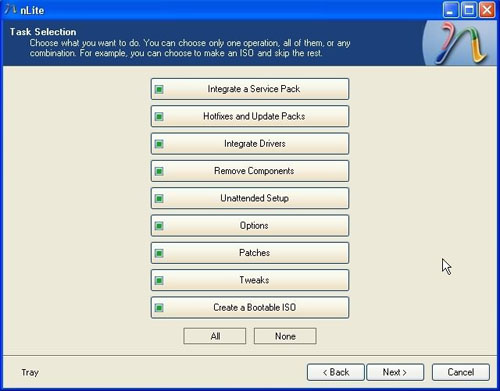 - To Integrate a Service Pack first download the correct pack for your operating system and save it to your hard drive
- Again, you can save it anywhere you want to on your hard drive. I personally chose to save it to my desktop so that I can delete it afterwards
- As you can see, nLite makes things easy for us!
- Links to download the most recent service pack are embedded within nLite
- We must now direct nLite to the service pack file that was downloaded in the step above
- Click on the 'Select' tab and the following box will appear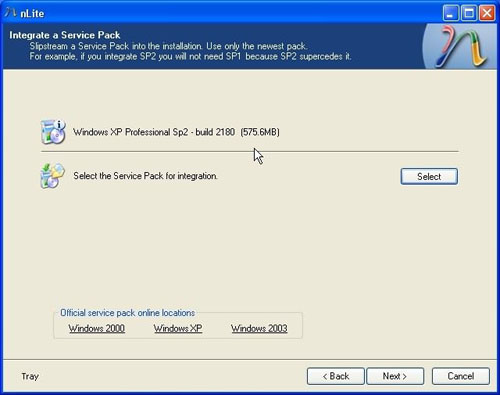 - Use the pull down arrow at the top of the window to help choose the correct file
- When you have located it, click on it, and and then select the 'Open' tab
- nLite will automatically extract and integrate the service pack into your windows distribution folder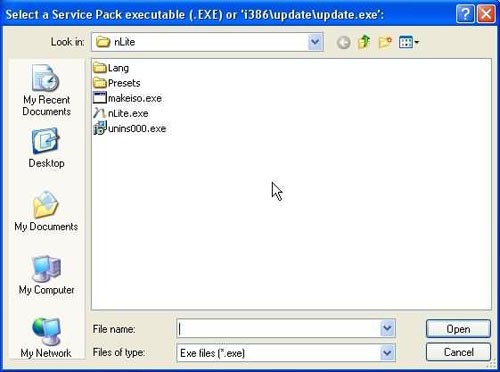 - In this window we have the option to add hotfixes and update patches into the installion
- I created a folder on my hard drive where I have downloaded all patches and updates for easy reference
- If you are using Internet Explorer, run Windows Update and look for the updates. Then download the actuall file by searching for it within Microsoft's website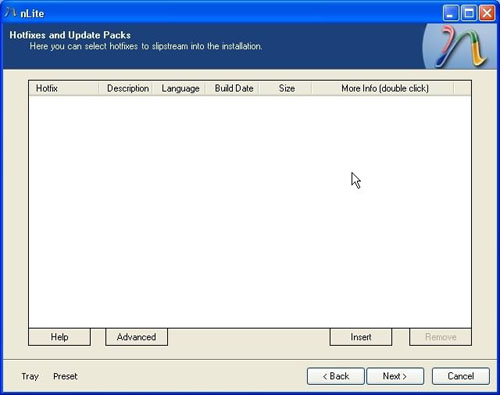 Top